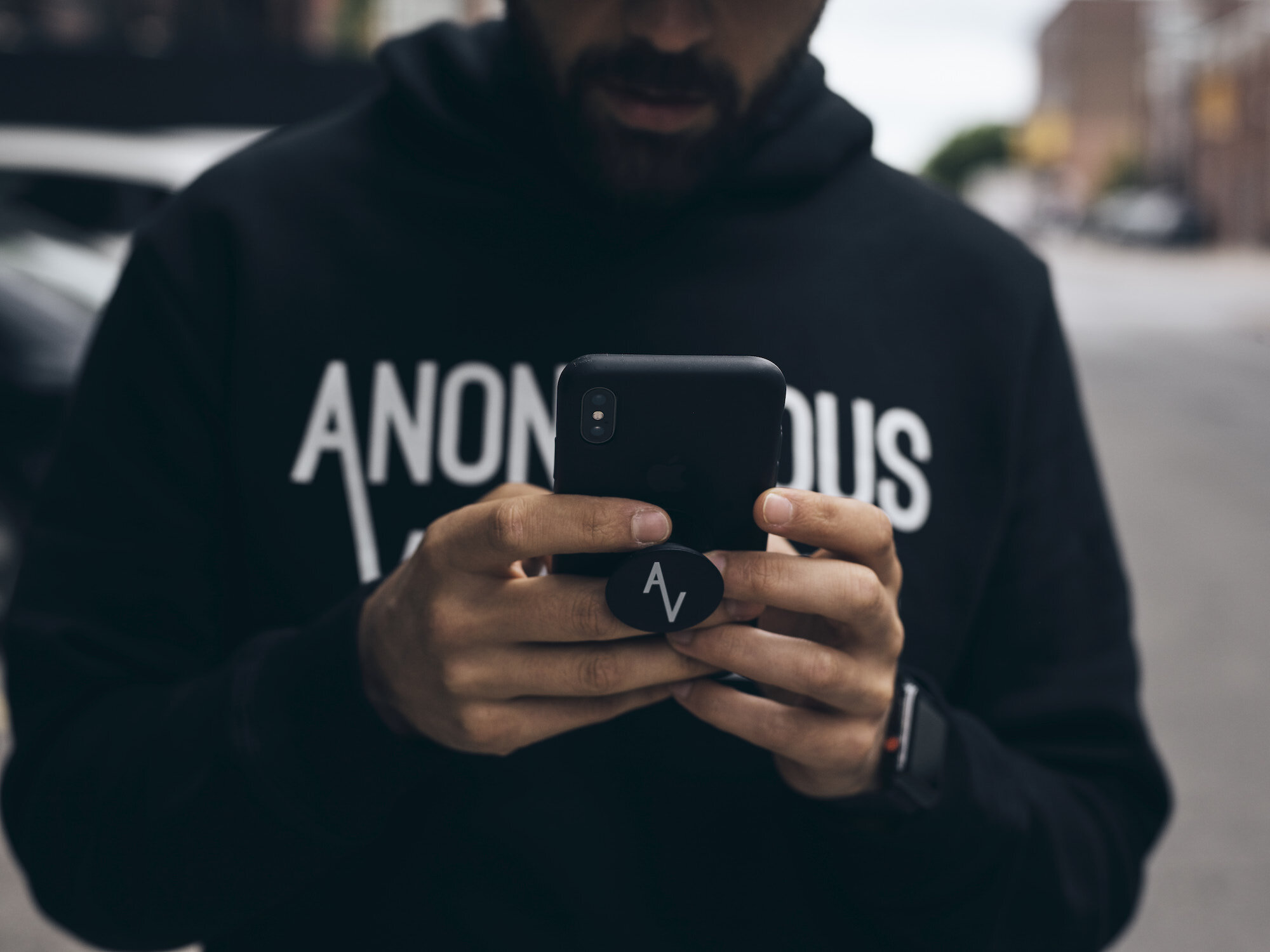 "PopSockets" Phone Stand
We have partnered with PopSockets to bring you the first-ever animal rights activist PopSockets phone stand. You use your phone every day, now you can make it another form of activism.
A collapsible stand that allows for easy, hands-free use of your smartphone

Adhesive backing securely attaches to the back of your phone

Size: 1/4" x 1-1/2" (collapsed)

All proceeds directly support our street activism through our status as a non-profit organization

Official AV Merchandise
PopSocket's "exists to change the world for the better." They are constantly working toward reducing the amount of plastic used in the production of each grip, setting higher standards for performance so the grips last longer, and finding innovative ways to use recycled plastic in their products. They have also donated more than $3 million to a wide range of causes since 2017.
You Might Also Like